Tovah Honor Aronin, Ph.D. - Senior Editor, BMC series
Tovah Honor Aronin has been the Editor for BMC Women's Health since joining BMC in 2016. Before moving into publishing, Tovah received her Ph.D. from Johns Hopkins University, USA, where she studied calcium signaling in yeast, developing a novel microscopy probe for real-time measurement of calcineurin activity. An early fascination with Punnett squares lead to a focus on genetics, which then broadened into an interest in the communication and application of scientific research across disciplines. Tovah is an editor for the BMC series blog and is interested in promoting best practices in health care.
Senior Editorial Board Members
Neelam Aggarwal - PGIMER, India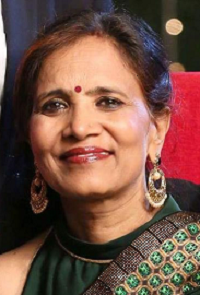 Dr. Neelam Aggarwal, MBBS, MD, DGO, DHM, FICOG, is a professor of Obstetrics and Gynaecology at Postgraduate Institute of Medical Education and Research. PGIMER is a premier tertiary care institute of India. The main focus of her work is maternal, perinatal and menopausal health. She was the national president of Indian menopausal society in the year 2019-2020. Currently she is the founder president of Stillbirth Society of India (SBSI). She is also the nodal officer with WHO SEARO for stillbirth surveillance in India. She is on resource faculty team for MPDSR training. She is on the various working groups of International Stillbirth Alliance (ISA). Her recent work emphasises on bereavement care in perinatal loss.
She has been the reviewer for many indexed peer review journals like BJOG, BMC, JMC and PLOS ONE etc.
She has contributed multiple chapters in books and more than around 200 research publications.
Anthony Ajayi - African Population and Health Research Center, Kenya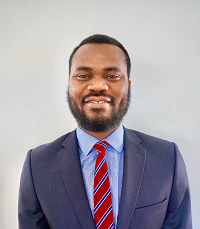 Anthony Ajayi is an Associate Research Scientist at African Population and Health Research Center based in Nairobi, Kenya. He holds a Ph.D. degree in Medical Sociology from the University of Fort Hare, South Africa, and a Master of Science degree in Demography and Population Studies from the University of Ibadan, Nigeria. Anthony has over seven years of experience in designing and implementing multi-country research projects and programs on adolescent sexual and reproductive health and HIV. Before joining APHRC, Anthony was a research fellow and lecturer at the Department of Sociology, University of Fort Hare, South Africa. He is the lead Principal Investigator and a Co-Investigator on multiple studies in Burkina Faso, Malawi, Kenya, Zambia, Sierra Leone, Zambia, and Liberia. Anthony's quest is evidence generation that would shape policies, make society more inclusive, and ensure the wellbeing of all. He has authored over 80 articles in highly accessed peer-reviewed journals.
Shangrong Fan - Peking University Shenzhen Hospital, China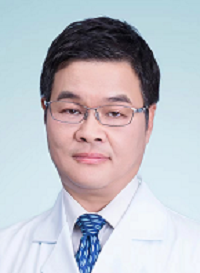 Dr Shangrong Fan, MD, is a professor of the Department of Obstetrics and Gynecology, Peking University Shenzhen Hospital, China. He has received his doctor of medicine diploma from Peking University. He is an editorial board member of Maternal-Fetal Medicine and BMC Women's Health. His research interests are maternal fetal medicine and female genital infectious diseases. He specializes in research and management of perinatal infections such as syphilis, group B streptococcal (GBS) infection and sepsis.
He has contributed multiple chapters in books and around 60 research publications.
Florian Fischer - Institute of Public Health, Charité – Universitätsmedizin Berlin, Germany

Dr. Florian Fischer is an expert in issues related to public health, global health, and women's health. Originally, he was trained as a paramedic. He studied and received his doctorate in public health at the School of Public Health at Bielefeld University, Germany. He focuses on evidence-based public health and megatrends in the context of health and care. His research experience relates to various settings and population groups, with specific emphasis on vulnerability and social determinants of health. In the past years, his research focus shifted to digital health and nursing care. He has authored a large amount of peer-reviewed journal articles, books, and book chapters.
Jane Fisher - Monash University, Australia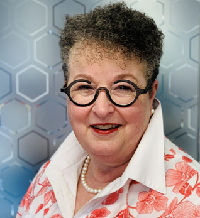 Jane Fisher, an academic Clinical and Health Psychologist, is Finkel Professor of Global Health in the School of Public Health and Preventive Medicine at Monash University, Melbourne, Australia. She is Co-Director of the Division of Planetary Health and leads the multidisciplinary Global and Women's Health research group of academics, research higher degree students and professional staff who undertake research in Australia and the Indo-Pacific region. Jane has longstanding interests in the social determinants of women's health and mental health and wellbeing across the life course and of how these can be addressed in public health approaches to mental health promotion and prevention of mental health problems.
Jane Fisher was appointed Officer in the Order of Australia in the January 2019 Australia Day Honours for her contributions to mental health, women and the community.
Aleksandra Gentry-Maharaj - University College London, UK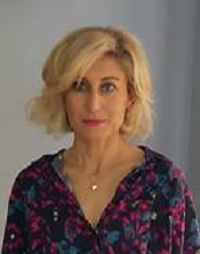 Alex Gentry-Maharaj, MSc, PhD is a Senior Research Associate at the Department of Women's Cancer at the Institute for Women's Health at University College London. The main focus of Alex's work is screening for ovarian cancer. She has been a core member of the United Kingdom Collaborative Trial of Ovarian Cancer Screening (UKCTOCS), the largest randomised controlled trial in the world, since 2003. Alex has contributed to genetic predisposition to ovarian cancer and the first GWAS for ovarian cancer through the international efforts of the Ovarian Cancer Association Consortium (OCAC). Alex has an interest in the menopause transition and the therapies that women use to alleviate their menopausal symptoms. Other interests include biomarker discovery for ovarian, colorectal, breast and pancreatic cancer.
Antonio Simone Laganà - Unit of Gynecologic Oncology, ARNAS "Civico – Di Cristina – Benfratelli", Department of Health Promotion, Mother and Child Care, Internal Medicine and Medical Specialties (PROMISE), University of Palermo, Italy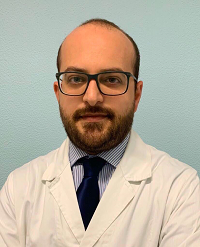 Antonio Simone Laganà was born in Reggio Calabria (Italy) on 8th May 1986. He is Deputy of the Special Interest Group for Endometriosis & Endometrial Disorders (SIGEED) of the European Society of Human Reproduction and Embryology (ESHRE) and Ambassador of the World Endometriosis Society (WES).
Antonio Simone Laganà was trained in obstetric/gynecological ultrasound at the Altamedica Main Centre in Rome (Italy), got the Master in "Gynecological Minimally Invasive and Robotic Surgery" at the University of Pisa (Italy), the Ph.D. in "Medical and Surgical Biotechnologies" at the University of Messina (Italy), and developed an intensive training in minimally invasive gynecological surgery (high-volume advanced laparoscopy, hysteroscopy) at the Univerzitetni Klinični Center Ljubljana (Slovenia), during the Subspecialist Training Programme (Fellowship) in Reproductive Medicine (according to the criteria of the European Society of Human Reproduction, ESHRE, and Embryology and European Board & College of Gynecology and Obstetrics, EBCOG).
His research interests include endometriosis, reproductive immunology, infertility, gynaecological endocrinology, laparoscopy, and hysteroscopy. He is the author of more than 400 papers published in PubMed-indexed international peer-reviewed journals, and his presence is often requested as an invited speaker at international congresses. He is currently an editor of high-impact journals, including Scientific Reports, PLOS One, Journal of Minimally Invasive Gynecology, Journal of Ovarian Research, Gynecologic and Obstetric Investigation, and many others.
He is habilitated as Full Professor in Italy for Gynecology and Obstetrics.