Editor Profiles
Tovah has been the Editor for BMC Women's Health since joining BMC in 2016. Before moving into publishing, Tovah received her Ph.D. from Johns Hopkins University, USA, where she studied calcium signaling in yeast, developing a novel microscopy probe for real-time measurement of calcineurin activity. An early fascination with Punnett squares lead to a focus on genetics, which then broadened into an interest in the communication and application of scientific research across disciplines. Tovah is an editor for the BMC series blog and is interested in promoting best practices in health care.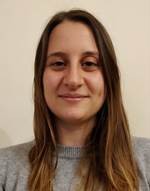 Cecilia has been a manuscript editor for the BMC Series Journals since March 2019.
Cecilia has a bachelor degree in Biochemistry and a PhD in Mechanistic Biology, both from the University of York. During her PhD she studied the molecular interaction underpinning the segregation of a multidrug resistance plasmid in Escherichia coli, using a combination of biophysical and biochemical techniques. She then joined Imperial College of London for a short post-doc, working on DNA replication in budding yeasts.
She is now excited to be working for the BMC series journals and promoting open access.
Gynecology, gynecological disease, and reproductive health
Sherif El-Nashar, MBBCh, MSc, MS is an Associate Professor of Reproductive Biology at Case Western Reserve University School of Medicine and is an attending physician at the Division of Female Pelvic Medicine and Reconstructive Surgery, Department of Obstetrics and Gynecology, MacDonald Women's Hospital, University Hospitals Cleveland Medical Center, Cleveland Ohio. Dr. El-Nashar graduated with honors from Assiut University School of Medicine, Egypt where he also completed OBGYN residency and obtained a Master's of Science (M.Sc.) degree in OBGYN. Dr. El-Nashar has also completed residency in Obstetrics and Gynecology and a fellowship in Female Pelvic Medicine and Reconstructive Surgery at Mayo Clinic in Rochester, Minnesota. Dr. El-Nashar also holds a Master's of Science (M.S.) degree in Clinical and Translational Research from Mayo Clinic College of Medicine.
Gynecology, gynecological disease, and reproductive health
Alex Gentry-Maharaj, MSc, PhD is a Senior Research Associate at the Department of Women's Cancer at the Institute for Women's Health at University College London. The main focus of Alex's work is screening for ovarian cancer. She has been a core member of the United Kingdom Collaborative Trial of Ovarian Cancer Screening (UKCTOCS), the largest randomised controlled trial in the world, since 2003. Alex has contributed to genetic predisposition to ovarian cancer and the first GWAS for ovarian cancer through the international efforts of the Ovarian Cancer Association Consortium (OCAC). Alex has an interest in the menopause transition and the therapies that women use to alleviate their menopausal symptoms. Other interests include biomarker discovery for ovarian, colorectal, breast and pancreatic cancer.
Follow